RELAXATION FUNCTION
This function allows you to adjust the tilt angle of the back- and footrest, so that you can rest comfortably in any position, from sitting upright to semi-reclined. The relaxation function can be controlled manually (relying on the user's own strength) or by means of electrical sensors, discreetly placed between the seat and the side of the furniture item. The electric relaxation function can be powered by a battery or an electric mains socket.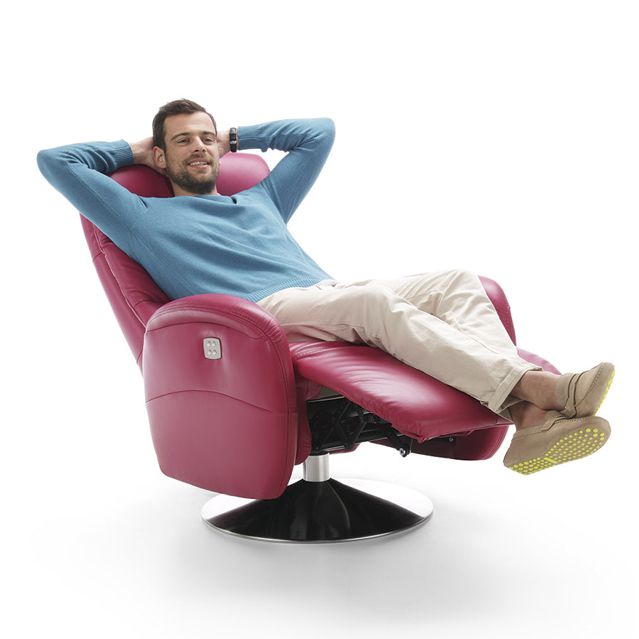 RELAX PLUS FUNCTION
An electrically operated relaxation function controlled by electric sensors; compared to the standard, it offers greater standard of comfort. This greater standard was achieved, inter alia, by: applying a thicker layer of highly-flexible foam, increasing seat depth and the armchair's reclining angle, including by introducing the possibility of leveling the seat and the footrest. This function is available in two options: battery-powered or powered from the mains socket.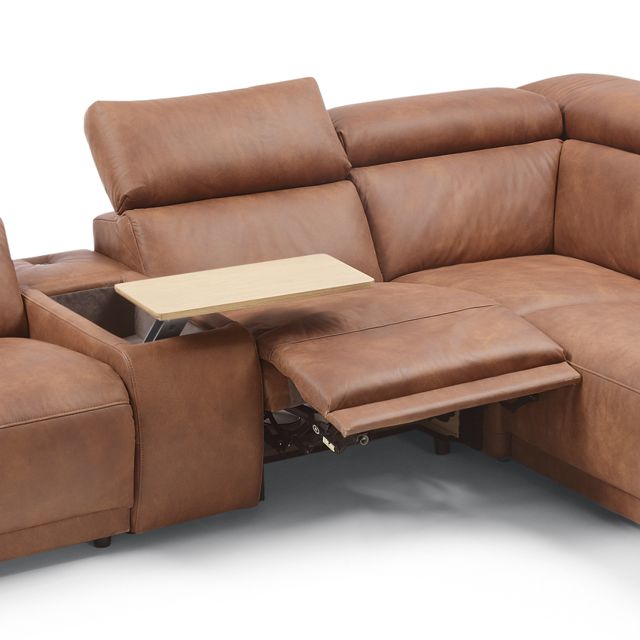 Lifted headrests
Lifted headrests allow you to adjust the furniture to the preferred position of your body – while reading, watching television and lying down. A movable headrest provides comfortable support for the neck.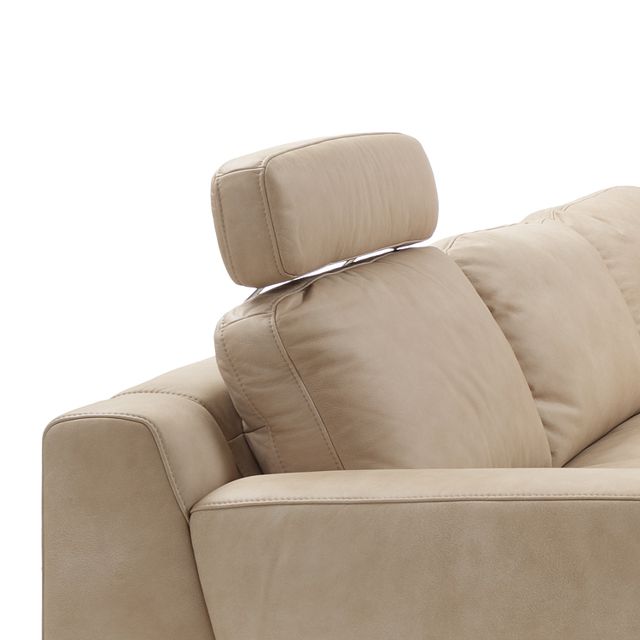 OPTIONAL HEADRESTS
These are mobile headrests that can be moved and installed on any backrest of your choosing. They provide excellent head and neck support. They are an additional option in the case of collections that do not feature movable headrests as standard.
Movable armests
A movable armrest provides a stable and comfortable support for the arms. You can also use it as a comfortable headrest while resting in the supine position.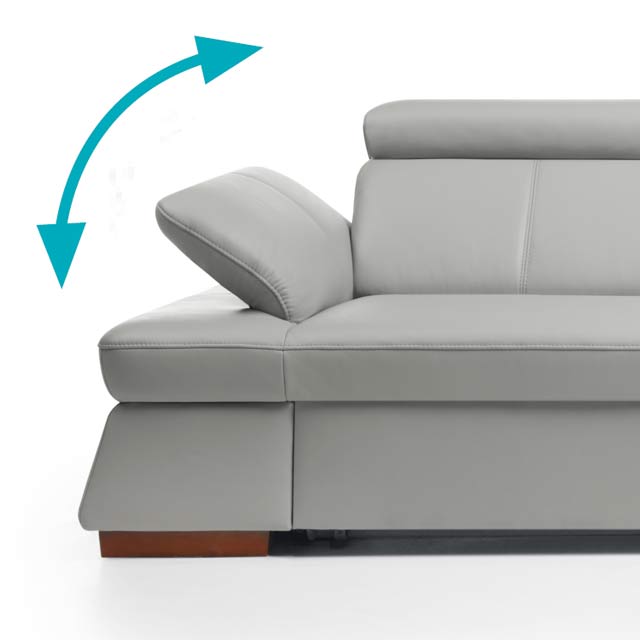 MOVABLE SEAT
Electrically operated movable seat guarantees the possibility of increasing its depth. The slide-out seat can be successfully used for resting in a sitting and a semi-reclined position.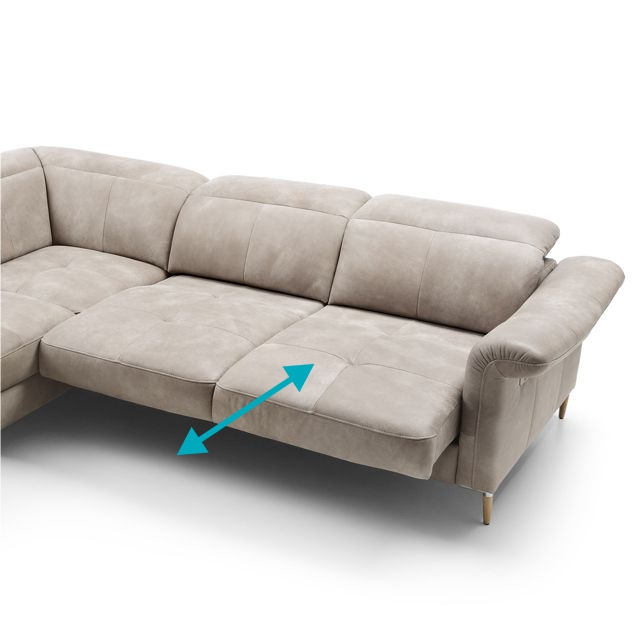 LIQUOR CABINET
With cubbyholes opened from the top, drawers sliding out from the front, wooden countertop, which you can use as a coffee table, with countertop upholstered with leather or fabric, triangular or rectangular, with cup holders – there are many types of liquor cabinets which offer plenty of opportunities.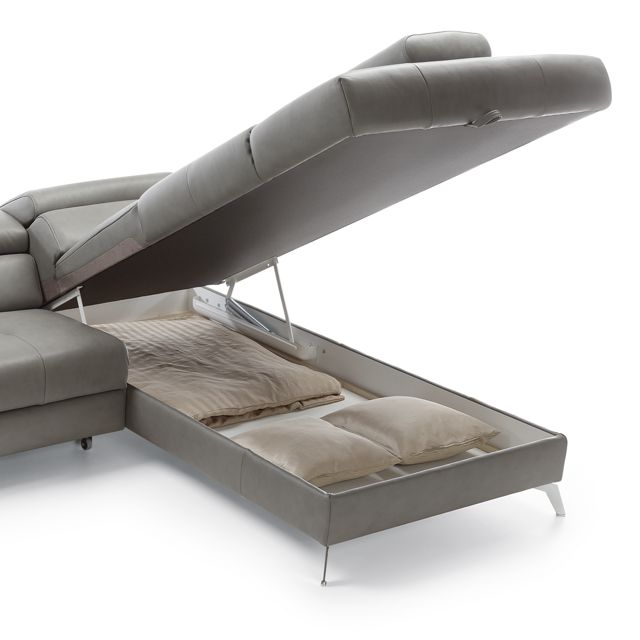 COMPARTMENTS AND CUBBYHOLES
Most of our sofas and corner sofas with the sleeping function are additionally equipped with a convenient bedding compartment where you can keep duvets and pillows used from time to time.
Sleeping function - methods of unfolding
Type A - DOLPHIN
Type B - LEOPARD
Type C - TROLLEY
Type D - SEDALIFT
Type E - BELGIAN